Israel-Asia Leaders Fellow Brings Some Color To Israel-Korea Relations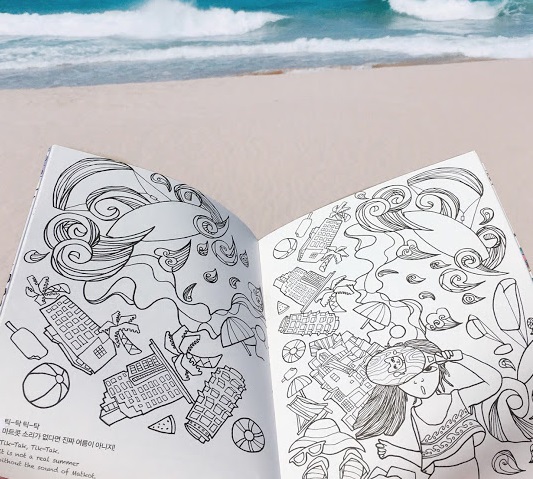 An adult coloring book on Israel, targeting the Korean market, designed and published by Israel-Asia Leaders Fellow Lee Jae Eun, has been launched in Korean bookstores this month (June 2017).
The book – Color Me Israel – was inspired by Jae's life and travels in Israel. It features descriptions and taglines in Korean, and takes the reader from her arrival in Israel with her Korean passport on an El Al plane to floating in the Dead Sea, drinking at a fruit juice stand in Tel Aviv, playing 'matkot' on Tel Aviv beach and visiting Israel's famous tourist sites. 
The book also features Jewish festivals such as Purim, Chanuka, Rosh Hashana, Sukkot and Pesach.

For the past four years, South Korean native Jae – who speaks fluent Hebrew – has been working as the Press Officer at the Israeli Embassy in Seoul.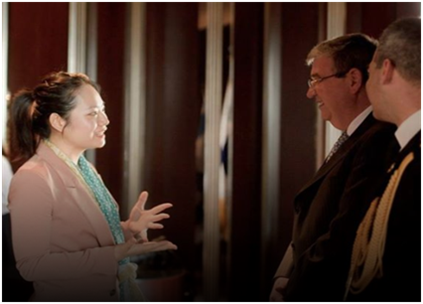 Jae was a fellow on the inaugural year of the Israel-Asia Center's Israel-Asia Leaders Fellowship – from 2011 to 2012 – while she was studying her B.A. in Islamic and Middle Eastern Studies at the Hebrew University of Jerusalem. The Israel-Asia Leaders Fellowship is an 8-month program focused on building future leaders in Israel-Asia relations. Like Jae, seventy-five percent of the program's alumni continue to be engaged in shaping Israel-Asia relations in their professional fields after the program.

Drawing had always been one of Jae's favorite hobbies. She explained that she wanted to use this to create something light and fun about Israel.

"Israel has a somewhat serious image in the world. It is often related only with conflict or religion," says Jae. "Even in Korea,where people generally have a positive image of Israel, people don't really know the modern face of Israel."
"I wanted to share the stories of vivid and fun Israel, that it is a beautiful place where imagination grows, and maybe even inspire people to visit.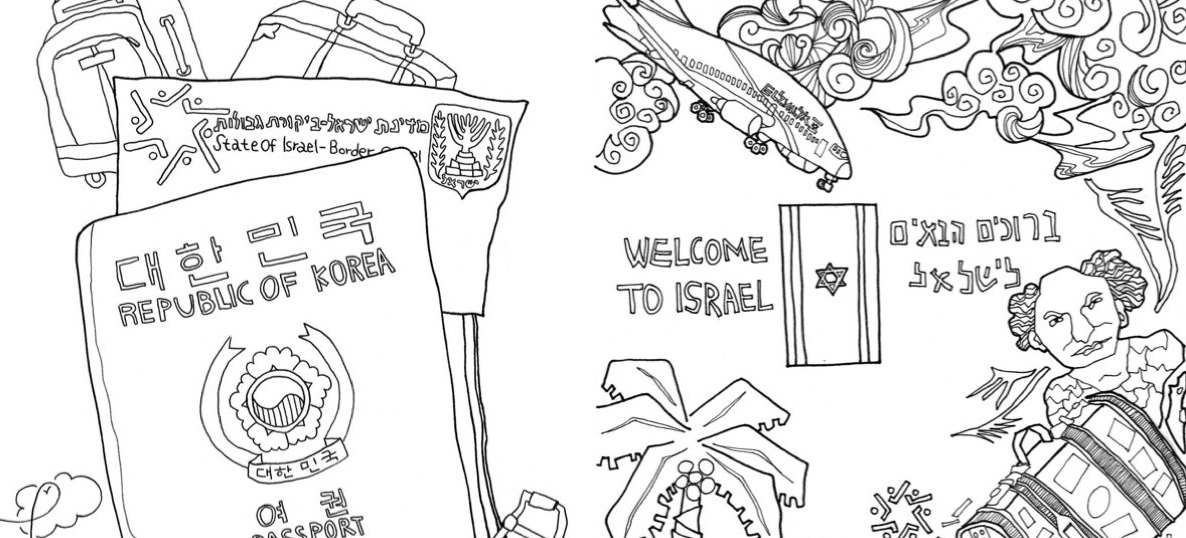 "Many of the scenes in the book reflect my personal experiences in Israel, such as fresh fruit juice stands, the beach, almond flowers in Jerusalem, the Dead Sea and holidays.
"However, some are drawn from my imagination or certain stories of Israel. The Ein Gedi drawing, for example, is purely based on my imagination when I heard the story that King David hid there. Other examples are the drawings of a girl trying to protect her steak from milk and cheese with an umbrella, and the one about water technology in the desert."
Since publishing the book, responses in Korea have been very positive.

"People have been asking me a lot of questions about the scenarios and stories behind each drawing. They want to know more about Israel and what made me draw these. They ask about Jewish holiday stories, places in Israel or what is matkot [Israeli beach ball]."

As in the United States, adult coloring books have become a popular trend in the past couple of years. According to the Korea Joongang Daily, the popularity of coloring books among adults has been steadily rising in Korea, as the books provide color therapy for their readers.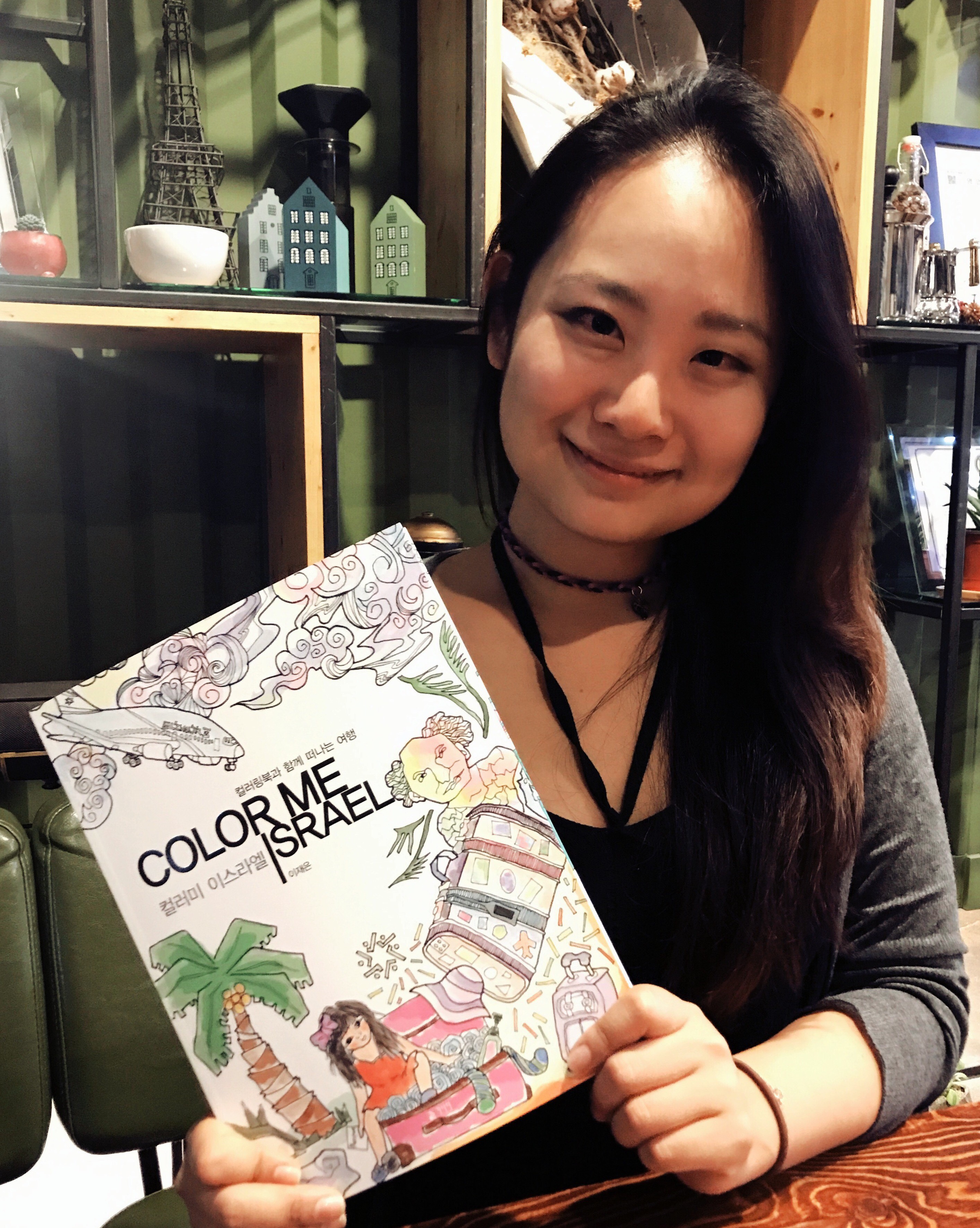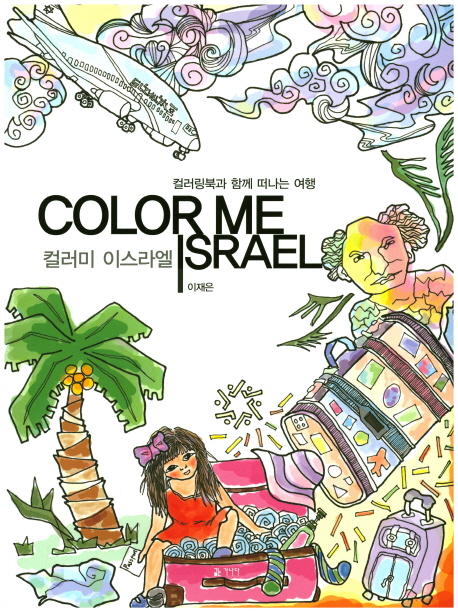 Color Me Israel is available from Korean bookstores and on Kyobo.

Orders outside of Korea can be made at: