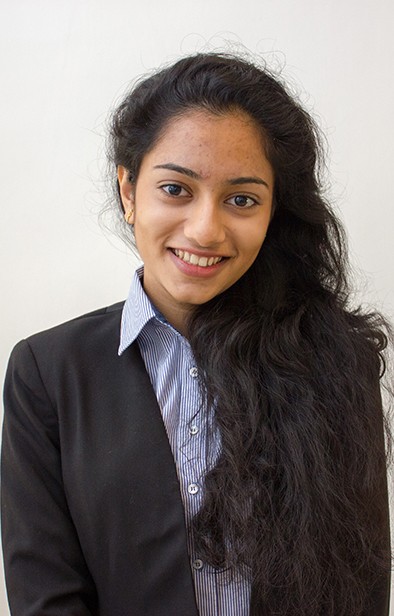 FELLOWS

Reshma Nair
Singapore
Law
Reshma Nair is studying a bachelor's degree in law at National University of Singapore and was enrolled for a one-year exchange program at the Hebrew University of Jerusalem. She hopes to pursue a legal career and is most inclined to join the public sector.
During her undergraduate study, Reshma has interned at Keppel Corporation (Group Corporate Communications), Haridass, Ho & Partners LLP, Rodyk & Davidson LLP, and Lee & Lee LLP. She has been involved in the Innocence Project, a subsidiary of the Criminal Justice Club – an initiative undertaken by law students that work closely with the Attorney General Chambers to create a support system for the existing criminal convictions process in Singapore.
She was also a member of the Law School International Relations Committee and the Mooting and Debate Club. To date, she has participated in three moot competitions, and was a finalist in the Rodyk 2010 Moots. She was the Government Liaison for the marketing department and heads of events for the dinner and dance committee for the law school Freshman Orientation Central Committee. In 2008, she led a community volunteer project to an orphanage in India. Through participating fellowship she hoped to expose her to an amazing talent pool of like-minded individuals, as well as experienced industry professionals.
For her fellowship project, Reshma worked on developing a website of Israel-Asia Green, a grassroots network for exchange of ideas on environmental initiatives undertaken by Israelis and Singaporeans.