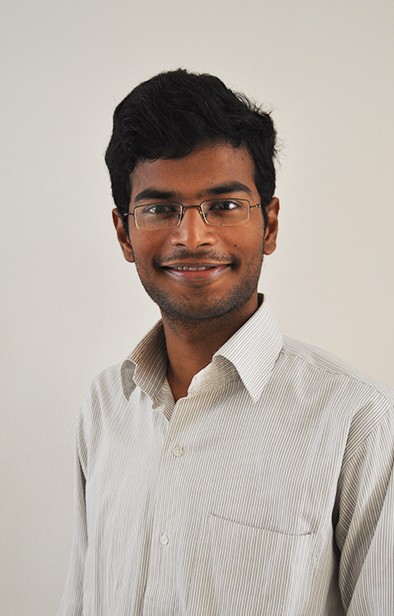 FELLOWS

Akshay Vajpayee
India
Civil and environmental engineering
Akshay Vajpayee was an undergraduate student in civil and environmental engineering at the International School of Engineering at the Technion – Israel Institute of Technology. After completing his bachelor's study, he was accepted by Stanford University for a master program in engineering.
Hailing from India, Akshay aims to raise the awareness of the huge potential of Indo-Israel educational and research cooperation, to initiate a better flow of essential technologies and brain sharing between these two nations, and to broaden and uplift the Indo-Israel alliances from a strategic to social level. Akshay's career interest lies in a holistic and sustainable combination of engineering and management to develop and promote better technological solutions to problems in rural communities and to improve the living standard of poor people in India.
In 2010, Akshay co-founded a NGO named Humanity Tech which focuses on utilizing youth energy and knowledge to provide better solutions to problems in the fields of health, education and energy. Humanity Tech is run by a group of highly motivated elite students from Indian universities and from the Technion. Currently, Humanity Tech is promoting a medical scholarship for talented students from poor financial backgrounds who wish to pursue studies in medicine. Akshay envisions that the next phase of Humanity Tech would be to promote technology transfer of rural water purification, sustainable construction methods and public health to needy rural communities in India.
Akshay is also a board member of Engineers Without Borders (EWB) Israel chapter, an international association facilitating collaboration, exchange of information, and assistance among engineers worldwide. He worked in the EWB Israel Chapter and led projects with an Israeli team of engineers in remote regions in Nepal and created a better understanding among the local Nepali population about Technion and Israel.
Through the Israel-Asia Leaders Fellowship program, Akshay is seeking a platform to interact with people leading and forging alliances between Israel and Asia and to learn from them about policy making, international treaties, diplomacy, and to witness the forging of new Israeli-Asian bonds. He also wishes to benefit from the leadership skill-building, mentorship, and the network of Israeli innovators and leaders.