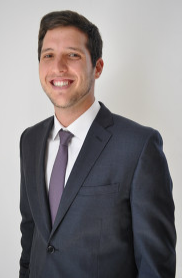 FELLOWS

Amit Kurz
Israel
Law & Business Administration
Amit Kurz is currently studying for a bachelor's degree in Law and Business Administration at the Interdisciplinary Center, Herzliya. As part of his studies, he is also a member of the Rabin Leadership Program, a distinctive program designed to prepare students to serve as leaders in Israel's social and public arena. Currently he works as a junior analyst at Sweetwood Capital.
During his studies in 2012 he participated in an exchange program at Korea University in Seoul, South Korea where he also interned at the Israel Embassy, coordinating community relations. While there, he developed several cultural exchange initiatives including a series of lectures on Israel (about its history and 'Start-Up Nation' phenomenon) for students at the Far East University and he also managed a blog in Hebrew about his time in Korea which was then translated into Korean. Prior to this, Amit has also served as director of legislation to former Member of Knesset Einat Wilf, where he researched and wrote legislation, managed media and prepared for committee meetings.
Amit is an elite athlete and a member of Israel's national baseball team. He has served on the coaching staff of six Israeli national baseball teams and for the past five years has been the head coach of the youth national team.