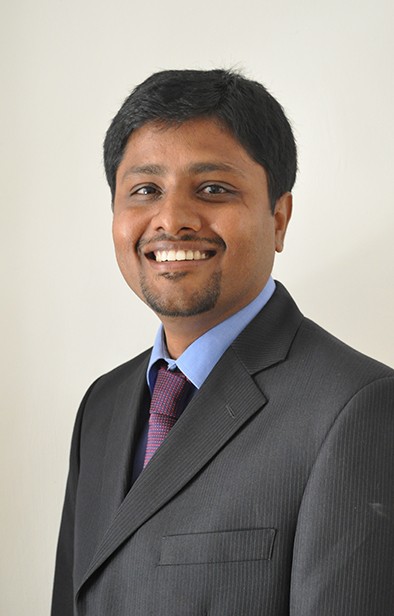 FELLOWS

Dr. Vasudheva Akepati
India
International MBA | Israel-India Relations Track
Vasudheva Reddy Akepati has an impressive scientific background. With a bachelor's degree in veterinary medicine from Bombay Veterinary College, a master's degree in biotechnology from the Indian Veterinary Research Institute, and a Ph.D. in biology, chemistry and pharmacy from the Freie University in Berlin, Germany, Vasu then spent three years as visiting scientist at the Weizmann Institute of Science conducting research in the field of biotechnology.
Inspired by the "Start-up Nation's" vision, he decided to enroll on the Sofaer International MBA program at the Leon Recanati Graduate School of Business Administration at Tel Aviv University to compliment his scientific knowledge with business know-how and help him pursue a career in the corporate and government regulatory sector. Vasu's primary fields of interest are biomedical technology, clean-energy and biofuels. He believes that Asia understands the need to sustain its environment and resources and that Israel has the necessary state-of-the-art technology at its disposal. Asia, especially India, has a huge market potential for business in the fields of clean energy, biofuels and the health sector, he says. Transferring Israeli technology in these fields back to India through business collaboration is his core goal.
Vasu views the Israel-Asia Leaders Fellowship as a good platform to network with companies and people from Israel and Asia. During his tenure as visiting scientist at the Weizmann Institute of Science, he worked as an alliance-builder between the Israeli technology transfer company Yeda R&D Co. Ltd and Indian pharmaceutical companies, and initiated the partnership between Yeda R&D Co. Ltd and Canaan Partners from the U.S. He also assisted in the fundraising for Israeli biotech start-up DNAtix Ltd.