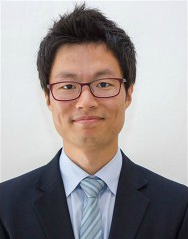 FELLOWS

Hun Jang Cho
South Korea
Conflict Resolution & Mediation
Originally from South Korea, Hun Jang Cho also lived in Turkey for 13 years. Fluent in Korean, Turkish, and English, he has a bachelor's degree in Economics and conducted extensive coursework in Public Policy at the University of Chicago. In 2013, he graduated from Tel Aviv University with a master's degree in Conflict Resolution and Mediation.
After completing his first degree, he returned to South Korea and joined the Korean navy as an intelligence officer. His military experience played a pivotal role in his decision to study conflict resolution. After three years of service, he worked as a PR consultant for multinational clients including P&G and UBS which gave him an insight and understanding into the media and how it operates. In 2012, Hun Jang worked at Edelman Korea and engaged in various projects with PepsiCo and the Swiss Pavilion at the 2012 Yeosu Expo. He was a Delegation Liaison Officer for the Republic of Turkey in the 2012 Seoul Nuclear Security Summit and also worked as a PR consultant at News Communications in Seoul, South Korea.
While in Israel, he coordinated a series of high-profile feature articles and interviews in the mainstream Korean media on Israeli innovation and entrepreneurship. In 2013, he reached the regional finals of the Hult Prize in London for a plan he developed with other Tel Aviv University students to combat global food insecurity.