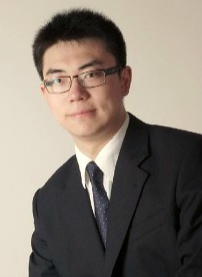 FELLOWS

Jianfei Zhu
China
Environmental Studies & Business
Jianfei Zhu was educated in both China and the United States and recently graduated with a bachelor's degree in Environmental Studies and Business from Brandeis University. He is currently enrolled as a visiting student at the Hebrew University of Jerusalem's Rothberg International School.
Jianfei previously interned at the Massachusetts Executive office of Energy and Environmental Affairs (EEA) in Boston and the GCL Solar Energy Technology Holdings Inc. in Nanjing, China in the fields of water policy and alternative energy respectively. He also interned at Yilong Huimin Village Bank in Sichuan, China as a micro-finance loan researcher. As president of the Global China Connection (GCC) Brandeis University Chapter, Jianfei hosted several projects, including discussion panels about China's role in Asia Pacific, and initiated the development of a mobile app that can provide handy survival information for foreigners arriving in China.
Jianfei has a clear idea on both China and Israel's needs in the area of technology for sustainable development and would like to bring Israeli cleantech and innovative thinking to China. He plans to establish an agency in China with two branches, the first of which would incorporate a consulting service and networking platform for Israeli and Chinese companies seeking cooperation in the fields of agritech and cleantech. The second would be a NPO branch through which advanced Israeli technologies can reach grassroots NGOs in Chinese rural areas.