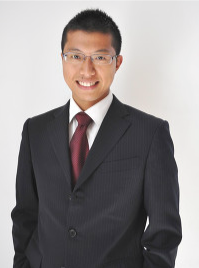 FELLOWS

Jinghao Lu
China
iMBA Hinrich Global Trade Scholar
Jinghao Lu is enrolled on the Sofaer iMBA program at Tel Aviv University and is also participating in the Hinrich Global Trade Scholarship program. Originally from China, he completed a master's in International Affairs at Penn State University in the United States, with time spent studying abroad at the University of Ghana in West Africa.
Jinghao has worked as a China-Africa analyst for a research strategy and investment firm in Johannesburg, South Africa for the past two years. He planned and led high-level business trips involving senior executives of multinational corporations seeking marketing and project negotiations in China and organized training programs and business conferences to bridge Africa and China business worlds. During this time, he was frequently interviewed by global media such as CNN, CCTV and The Guardian on China-Africa trade issues.
From May to September 2011, Jinghao worked as a research associate at Raymar Film Company where he researched African traders' communities in China and explored local Chinese business owners and their relationships with local partners in Accra, Ghana. Both in China and Ghana, Jinghao established connections with Chinese and African scholars, NGO leaders, government officials, business people and entrepreneurs for the documentary project and provided written and oral Chinese-English translation for the team.During his time at Penn State, Jinghao was president of the International Student Council and was successful in facilitating cultural exchange between students from all continents. For his work he was a recipient of several leadership and international student awards from his university.
In 2011, Jinghao accompanied Sofaer iMBA students from Tel Aviv University on an educational trip to China in which he facilitated students' learning about Chinese culture and the country's social and economic conditions. He has been attracted to studying in Israel due to the country's innovative technologies and growing trade with China. He sees tremendous investment potential between China and Israel, especially in combination with China's activities in Africa where Israeli technology could be greatly utilized.