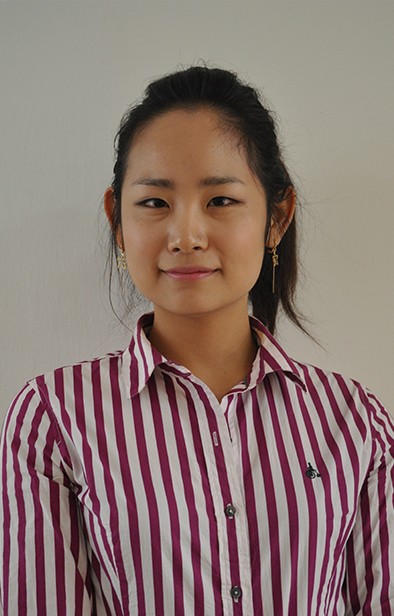 FELLOWS

Lee Jae Eun
S. Korea
Islamic & Middle Eastern studies
Born and raised in South Korea, Jae Eun Lee had dreamt about coming to Israel since she was a child when she read about archaeological sites discovered by Hebrew University archaeologists in her father's archaeology magazines. Since then, she had always wanted to study at the Hebrew University of Jerusalem. She eventually realized that dream and, wishing to pursue a diplomatic career and to serve in the Korean Ministry of Foreign Affairs and Trade, she came to Israel to study a bachelor's degree in Middle Eastern and Islamic studies – in Hebrew – at the Hebrew University.
While in Israel, Jae Eun was very active in promoting Korean culture in Israel through the Korean Cultural Center in Jerusalem, the Hutzot Hayotzer arts and crafts festival, and teaching Korean language to Israelis. She is also excited about the prospect of coordinating her own project as part of the fellowship, and further developing Korean cultural events involving Korean film screenings, traditional dress, cross-cultural seminars and inter-cultural dialogue between Israelis and Koreans.
More than the religious interest of the Korean people, Jae Eun sees the potential for strong Israeli-Korean relations based on cultural similarities. Jae Eun is a native Korean speaker. She is fluent in English, has advanced reading, writing, and speaking skills in Hebrew, and good reading and writing skills in Arabic. She was appointed blog reporter for South Korean Ministry of Foreign Affairs and Trade in January, 2012.