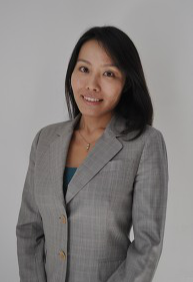 FELLOWS

Reika Saito
Japan
L.L.M. (Law & Technoloy)
Reika Saito, from Japan, is enrolled on the International L.L.M (Law and Technology) degree at Tel Aviv University. In 2012 Reika worked as the Chief Legal Researcher at the Nuclear Damage Compensation Resolution Center in Tokyo where she managed all consulting operations in each case against Tokyo Electric Power Company brought to the Center by victims of the nuclear power plant accidents in Fukushima.
Prior to this, she served as Deputy Director of the Economic Treaty Division at the International Legal Affairs Bureau of the Ministry of Foreign Affairs of Japan. During this time, she served as the primary legal point of contact within the Ministry of Foreign Affairs and was involved in all aspects of implementation of assigned international agreements. In addition, she prepared necessary documentation for ratification procedure of assigned treaties, relating to the South East Atlantic Fishery Organization and the International Renewable Energy Agency. She assisted in the completion of documentation handed from the MOFA to the Diet members and other Ministries and also assisted diplomats drafting Japanese proposals in the conference of the parties (such as the Convention of Biological Diversity, Government Procurement Agreement.).
Reika's previous employment also includes working as an associate lawyer at a private law firm in Tokyo. During this time, she also lectured in Criminal Law to students at Tokai University Law School. Reika has taken an interest in the Hebrew language and is currently improving her Hebrew language skills.