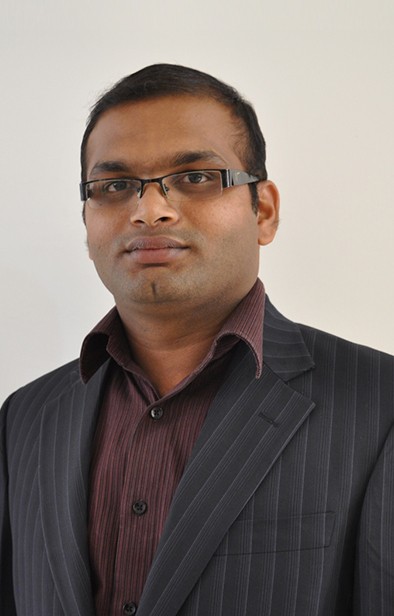 FELLOWS

Srivignesh Sundaresan
India
Plant Science
Srivignesh Sundaresan was a researcher in plant science and has a Ph.D. in plant science from the Robert H. Smith Faculty of Agriculture, Food & Environment at the Hebrew University of Jerusalem. He has a bachelor's degree in Horticulture from the Horticultural College and Research Institute, Tamil Nadu agricultural university in India and a master's degree in plant science from the Hebrew University.
Back in his hometown in India, Srivignesh set up a pilot project on his father's farm to install Israeli drip irrigation technology and automated systems, and as a result witnessed a 35% increase in production with reduced water and fertilizer utilization in the first six months.
While in Israel, Srivignesh was involved in educating farmers of neighboring villages in India on Israeli irrigation technology and supporting their implementation. During his doctoral studies, Srivignesh initiated a partnership between an Indian biotech company, Genotyping, and his Israeli doctoral supervisor in making a custom microarray chip which later resulted in a significant cost cut to more than three-fold.
Through participating in the fellowship, Srivignesh saw the value of developing integration of creativity, opportunities, resources and cultural industries between Israel and India.