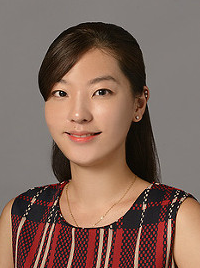 FELLOWS

Yukhee Lee
South Korea
Conflict Resolution & Mediation
Yukhee Lee is a native of South Korea but has lived in Israel for the past three years whilst studying her bachelor's in Psychology and Government Diplomacy & Strategy at the Interdisciplinary Center in Herzliya. She is now continuing her studies in Israel with a master's program in Conflict Resolution and Mediation at Tel Aviv University.
In the summer of 2013, Yukhee participated in the annual workshop for college students held by the Korean Ministry of Foreign Affairs and won an Excellence Award from Model Six-Party Talks in English. The award led her to an internship at Korea National Diplomatic Academy, an affiliate organization of the Korean MFA. Her responsibilities included English language training for junior diplomats who passed the National Foreign Service Examinations, and filming conferences and other events. Yukhee has participated in several Model United Nations conferences and worked on a radio show on international politics at IDC Herzliya. She used her language skills to translate documents from English to Korean at Hasbara IDC newsroom during the Operation Pillar of Cloud in 2012 and volunteers as a translator at several diplomatic events at the Embassy of the Republic of Korea in Israel.
Growing up on army bases in South Korea before coming to study in Israel, Yukhee has first-hand experience of both South Korea and Israel's national security and conflict resolution issues and has identified the similar conditions of the two countries. She is interested to learn more about Israel and Korea's cooperation in this field over the next year. Yukhee runs a blog in Korean and English about the innovative thinking of Israelis and wishes to further expand this project. She would also like to learn more about the different mindsets of Israeli and Koreans regarding their ways of dealing with national security threats and what can be learnt from both sides.