Israel-Asia Center announces new Advisory Council
February 5, 2018 – The Israel-Asia Center is proud to announce the launch of its new Advisory Council – comprising leading figures from the fields of business, innovation, diplomacy and academia. The new Advisory Council members bring to the Israel-Asia Center a wealth of expertise on Asia and Israel's relationships with countries in East, South and Southeast Asia, and are playing key roles in shaping the Israel-Asia arena.
The Israel-Asia Center Advisory Council will serve as a body of knowledge, advice and assistance to the Israel-Asia Center – both for optimizing present operations of the organization as well as assisting in its continued development, growth and the implementation of its mission of building a shared future between Israel and different countries in Asia.
The next few years promise to be exciting ones for the Israel-Asia Center, as we continue to build the future leaders of Israel-Asia relations through our leadership programs, while expanding our public education programs and thought-leadership events towards developing a more Asia-informed and Asia-engaged Israeli public. The Advisory Council will play a central role in this important work.
The Israel-Asia Center is honored to welcome the inaugural members of our Advisory Council: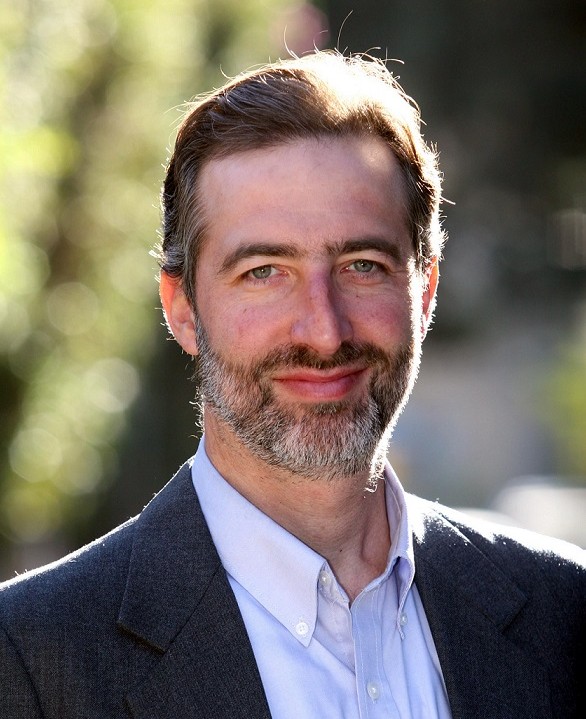 Saul Singer is co-author of Start-Up Nation: The Story of Israel's Economic Miracle. Since its publication in 2008, the book has reached #5 on the New York Times and Wall Street Journal  business bestseller lists, and is also a bestseller in Israel, India, and Singapore. It has been translated into Chinese, Japanese, Korean, Mongolian, Vietnamese, Bahasa Indonesia and Thai.  Mr. Singer has given numerous keynotes relating to Israel and innovation, including in Beijing, Seoul and Singapore. In Israel, Mr. Singer has briefed visiting executives from or spoken at the Israeli headquarters of companies such as: Johnson & Johnson, Proctor & Gamble, Xerox, Mars, General Electric, IBM, AT&T, Alcatel Lucent, Medtronic, Microsoft, and Dupont.  He is also on the Innovation and Science Australia board, a government-appointed body overseeing Australia's innovation system. Before moving to Israel in 1994, he served for ten years as an advisor to different U.S. Members of Congress and on the staffs of the U.S. House Foreign Affairs and Senate Banking Committees.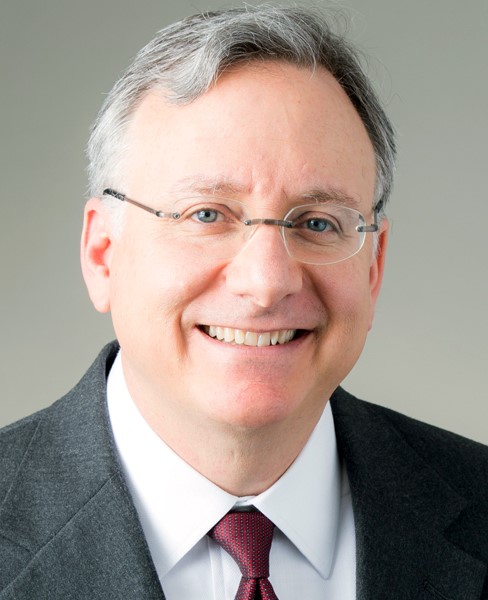 Ambassador David Adelman is a partner with the global law firm Reed Smith LLP in New York. He previously was a managing director at Goldman Sachs in Hong Kong and Singapore, United States Ambassador to Singapore and member of the Georgia State Senate. During his term as U.S. Ambassador, Adelman led eight trade missions throughout Asia including the first American business delegation in history to the capital of Myanmar. He also launched the U.S. – Singapore Strategic Partnership Dialogue, established a Third Country Training Program to address health, educational and environmental issues in South East Asia, worked to make Singapore a party to the Hague Convention on International Child Abductions, and negotiated the terms under which U.S. Navy Littoral Combat Ships were for the first time based in Singapore.  Amb. Adelman was awarded the U.S. State Department Superior Honor Award and the United States Navy Distinguished Public Service Award, the highest award granted by the U.S. Navy to non-military personnel.  Amb. Adelman served as a member of the Monetary Authority of Singapore's Capital Markets Committee and the Executive Board of the Hong Kong Treasury Markets Association. He also served as a member of the Board of Governors of the American Chamber of Commerce in Hong Kong.  Amb. Adelman serves on several corporate advisory boards, is a Venture Partner of OurCrowd in Israel, and is a member of the Council on Foreign Relations.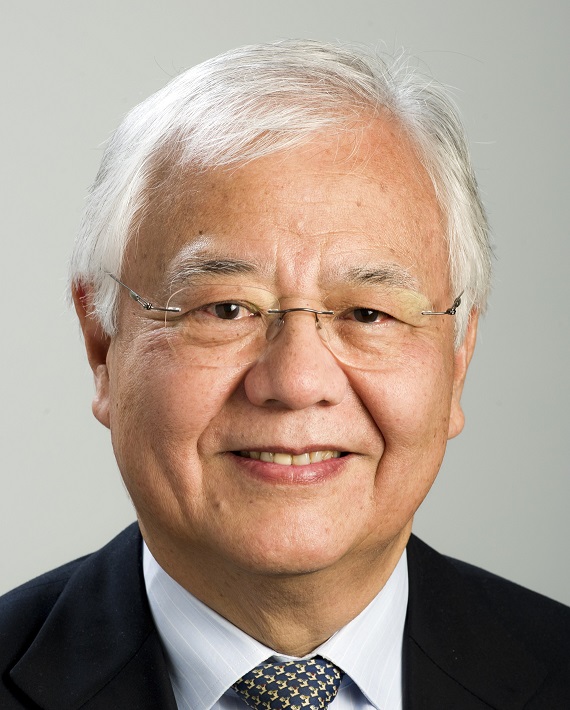 Dr. Roger King is an Adjunct Professor of Finance, Founding Directors of the Tanoto Center for Asian Family Business and Entrepreneurship Studies, and the Thompson Center for Business Case Studies at the Hong Kong University of Science and Technology. His teaching and research interests are entrepreneurship, family business and corporate and family governance.  Dr. King was a former Chief Operating Officer of Orient Overseas (Holdings) Limited, listed on the SEHK; Chairman and founder of ODS System-Pro Computers Limited; Chairman of Euro-Asia Shipyard Limited; Chairman of Pacific Coffee Limited; President and Chief Executive Officer of Sa Sa International Holdings Limited, listed on the SEHK; Board Director of Arrow Electronics Corporation, listed on the NYSE, and Sincere Watch (Hong Kong) Limited, listed on the SEHK; Supervisory Board member of TNT Express, listed on Amsterdam Exchange; President of Harvard Business School Association of Hong Kong; Chairman of the Association of Honorary Consuls in Hong Kong and Macau; Standing Committee Member of the Zhejiang Province Chinese People's Political Consultative Conference; and Council Members of the Baptist University of Hong Kong and Hong Kong University of Science and Technology. Dr. King currently is a Non-Executive Director of Overseas Orient International, listed on the SEHK; member of the Editorial Board of Journal of Family Business Strategy; Honorary Court Member of Hong Kong University of Science and Technology; member of the Board of Governors of Tel Aviv University; and Chairman of the Case Committee, Association of Asia-Pacific Business Schools.
Reena Pushkarna is a celebrity chef, restaurateur, business entrepreneur, and a key figure in the Israel-India business and cultural arena. Originally from New Delhi, Ms. Pushkarna emigrated to Israel in 1983, and over the years has opened Indian restaurants across Israel under the Tandoori/Kohinoor chain. She later led her family business to open Israeli restaurants in Singapore and Macau. Ms. Pushkarna was the India consultant for the Marina Bay Sands senior management, assisting them in establishing their Indian offices in New Delhi, Mumbai and Bangalore, and also in organizing the Zee Cine Awards show at The Marina Bay Sands Singapore and The Venetian Macao. In 2003, she joined Prime Minister Ariel Sharon's delegation to India, and joined Prime Minister Benjamin Netanyahu's visit to India in January 2018. She was also involved in Prime Minister Modi's visit to Israel in July 2017, during which she hosted a meal for PM Modi at the home of PM Netanyahu. Over the years, Ms. Pushkarna has hosted the likes of Zubin Mehta, Prime Minister Yitzhak Rabin and President Shimon Peres. Recently, she has been playing a key role in the negotiations to bring Bollywood productions in Israel. She is the Honorary President of the Central Board of Indian Jewish Organizations of Israel, an Executive Board Member of the Indo-Israel Friendship Association, and the convenor of the Israel Chapter of the Overseas Friends of the BJP (Bharatiya Janta Party).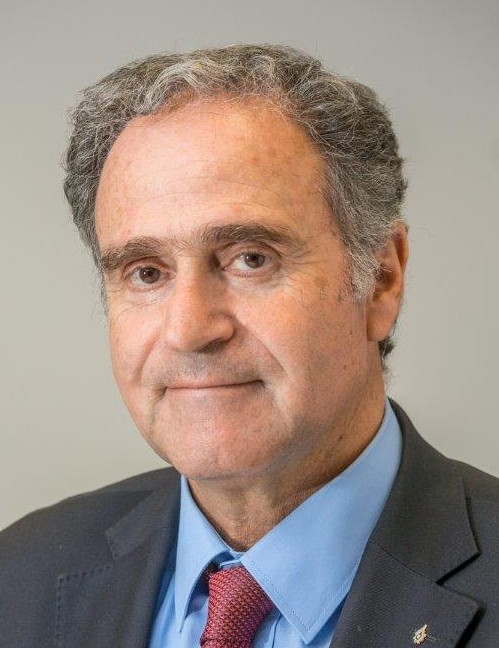 Dan Catarivas presently holds the position of Director General – Foreign Trade and International Relations at the Manufacturers' Association of Israel and is in charge of International Relations at the Federation of Israeli Economic Organizations (FIEO). He is also the Israeli coordinator of the India-Israel CEO Forum – established during the visit of Prime Minister Modi to Israel in July 2017. The Forum is composed of 30 top CEOs  from Israel and India, and held its second meeting  during the visit of Prime Minister Netanyahu to India in January 2018.  Prior to his current roles, Mr. Catarivas served for twenty-five years with the Israeli Government. His last position was Deputy Director General for International Affairs at the Ministry of Finance. In 1994 prior to his position at the Ministry of Finance, Mr. Catarivas established the Middle East Department within the Foreign Trade Administration at the Ministry of Industry, Trade and Labor. He served as Chairman of the Trade Committee of the Multilateral Economic Negotiations (REDWG) that was part of the peace negotiations. Mr. Catarivas served as the first Economic Counselor of Israel in Beijing, China.
Moving forward, the Israel-Asia Center will continue to invite additional members that reflect the scope and geographical focus of the Israel-Asia Center's programs.
For Advisory Council members' full bios:
http://israelasiacenter.org/staff/