Op Eds & Articles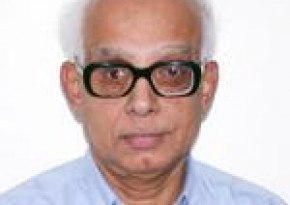 Q&A with: Prof. Dorairajan Balasubramanian – President, Indian Academy of Sciences
By: Yehonathan Tommer
June 1, 2010
Israel-Asia Center Q&A Series
Professor D. Balasubramanian is President of the Indian Academy of Sciences and Director of Research at the L.V. Prasad Eye Institute in the State of Hyderabad.
He was in Israel recently to participate in an international conference on "Science and Accountability" to mark the Jubilee of the establishment of the Israel Academy of Sciences. He spoke with the Israel-Asia Center's Yehonathan Tommer about prospects of boosting science and technology collaboration between India and Israel.
—
Q. India and Israel this year are marking seven years since their broad agreement to cooperate on a range of civilian activities including science and technology. How do you view their current and future development?
Cooperation has been particularly low which is pretty unfortunate. It is less than 10 years old; but thanks to the India and Israel collaboration in science and technology, it is improving. On a personal level there has been a lot of interaction. In fact when I was doing my Ph.D. at Columbia University in America back in the 1960's, one of the people who actually helped and advised me was former Israeli President, Prof. Efrayim Katzir. By and large, scientific cooperation between institutions gets started really because of [initiatives] by outstanding scientific leaders like Prof. C.N.R. Rao who actually got the India-Israel bilateral science and technology agreement started.
Q. What are the reasons for the delayed growth in bilateral scientific ties?
Even today, Indians naturally look to the West and specifically to major English-speaking countries like America and England. Early after it gained Independence in 1949, Israel was also seen as brand new country and until the establishment of diplomatic relations 18 years ago, international politics significantly affected India's policies toward Israel. The picture has since changed dramatically with the result that we have people regularly coming and going between India and Israel.
bilateral program with joint teams still needs to come about, to the best of my knowledge. However tentative discussions are now going on in two and three areas like nano-technologies and water resources and hydrology.
Q. Israel welcomed a proposal last month by India's Minister of State for Commerce and Industry Jyotiradita Scindia to establish a technology think tank to boost bilateral trade and economic ties, and to initiate negotiations for a Free Trade Agreement. Do you see the Indian Academy of Sciences playing a role in setting the agenda for such a think tank?
The Indian Academy of Engineering will play a particularly important role, because these initiatives relating to trade and manufactures are being spearheaded by the Ministry of Commerce, along with the Indian Federation of Commerce and Industries and the Confederation of Indian Industries and the National Academy of Agricultural Sciences and Ministry of Agriculture.
Q. What role can the Indian Academy of Sciences play in spearheading joint R&D programs with Israeli scientists?
We definitely have a role to play in the fields of nano-technology and nano-medicine as it relates to drug intakes into the human body. A second area is solar power.
Q. While in Israel, are you meeting with scientists and officials to advance research projects in Israel and India in the areas you have just mentioned?
Yes, probably with the Technion in Haifa and the Weizmann Institute in Rehovot. In India, we are particularly interested in what has emerged from Israel's research into organisms that stay alive in the Dead Sea. This is an area in which Israel has outstanding capabilities and experience. At our conference, we heard Professor Ada Yonath talk about her Nobel Prize work in which she was guided by her research into microbes that stay alive even in very high salt concentrations. In other words, we are particularly interested in the biological specialties of life in extreme environments. This is an area in which we definitely wish to collaborate.
Remarkable research has been done in Israel, but only some in India, and not on the same extreme conditions. Our work has been confined to areas of high altitude and low temperature as in the Himalayas.
We have close to 4,500 kilometers of coastline and we certainly would like to look at marine biology, particularly at life forms which exist in highly saline environments like the Kutch region in the northwest of India, where environmental conditions could be similar to those in the Dead Sea area.
Q. Will you be exploring possibilities of establishing reciprocal research teams?
It will start with the exchange of people, exactly like it happened with the introduction of drip irrigation to Indian agriculture. Science works through personal contacts and once these are made, institutional contacts follow
Q. Will you submit a report with policy recommendations to the Indian government when you return home?
Before going home I'll be attending a meeting in Paris of the Academy of Sciences of the Developing World, which represents 90 countries including the whole of Africa and the Maghreb, Latin America and South Asia. Israel is not included because it is considered a developed country. I am its present Secretary General and will tell Prof. Rao we should think in terms of three or four areas – nano, biology and storage of solar power – in which we can ideally expand our collaboration with Israel. Prof. Rao was a former President of the organization and has sufficient contacts with Israel. He presently advises the Indian Prime Minister on matters related to science.

Back
Share this