Op Eds & Articles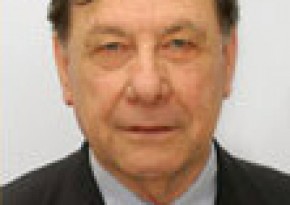 Q&A with: Prof. Aron Shai
By: Interview conducted by the Israel-Asia Center's Yehonathan Tommer and translated by Daniel Berman.
December 1, 2010
Israel-Asia Center Q&A Series
Prof. Aron Shai is Vice Rector of Tel Aviv University and holds the Shoul N. Eisenberg Chair for East Asian Affairs. He talks to the Israel-Asia Center about his recent memorandum 'Sino-Israel Relations: Current Reality & Future Prospects' published by the Institute for National Security Studies.
—
Q. In your recent monograph on Sino-Israel relations, published by the Institute of National Security Studies (INSS) at Tel Aviv University, you propose ways in which Israel can strengthen its ties with China which you say already has become a world power alongside the United States and Russia. What is wrong in your view with Israel's present strategy toward China?
You put it too sharply. I want to make it quite clear that I am not talking about any radical or revolutionary about-turn in Israel's policies toward China. It's a question of dosage or a slight correction in our strategy which calls for a fresh examination of our relations with China. It is important to emphasize this. I am not talking about deserting the United States. Since China is in fact a rising power and taking into consideration the economic, commercial, political and strategic indicators, we are speaking about a certain world balance which is going to be changed in the next decade or decade and a half. The pendulum, I believe, will move towards China. We have actually seen this as China's GDP lately has overtaken world economies like Japan and Germany. If this trend continues China will be a world power and Israel cannot overlook China's potential.
We maintain and service our relations with China. But these should be upgraded. For example, China has a special Middle East envoy, a resident Ambassador in Tel Aviv and senior Ministers and official representatives who visit the country. Israel should take the time to brief them regularly about our official positions on current events and regional issues and even solicit their advice. The Chinese like to be courted for their opinion. Our Foreign Ministry does a lot but it should do more of it and more intensely. Israel can also conduct an ongoing informal dialogue with leaders and spokesmen in the Chinese intellectual, academic and strategic community and more collaboration in the United Nations.
Every year an Israeli Prime Minister and senior Israeli Ministers go to China. Instead, I would them to say to the Chinese, as we do to the Americans: okay bring your own people here, stay here for seminars and longer periods of time and see what's going on. We'll take you to Sderot and show you around Israel and please, advise us. If you think that we do not take the correct line regarding the Palestinians or Syria, tell us your opinion.
When we talk with Chinese who reside in Israel and understand the Israeli situation, they identify much more readily with the general Israeli consensus on Gaza, Iraq, Iran, Syria etc, and agree with a lot of our arguments. Recently, we had a delegation from the Institute of Strategic Studies in Beijing which spent a week in Israel as guests of the INSS. We exchanged views of our positions on Iran's nuclear program, the peace process and other Middle Eastern issues. We found considerable agreement but the Chinese pointed out that they have a modus operandi on these matters which differs from Israel and the US.
Q. In your opinion, can Israeli representatives in China do more to expand bilateral ties?
Some Israeli scholars and independent strategic thinkers say that a new, though not radically different, China policy is needed. We in Israel have a basically pro-American, Euro-centric political and diplomatic attitude that our destiny is across the Atlantic Ocean. This is partly right. We need to place things more accurately in perspective. We need to make a meaningful shift in our perceptions. More concrete Israeli steps can be taken in Israel and in China to strengthen pro-Israel sentiment. According to our research of Chinese internet sites we found that considerable sympathy for Israeli prevails among Chinese intellectuals, the general public and the print media, more than in official Chinese government and other decision making bodies. Informal contacts should also be made to China's younger generation and promising cadres in the Chinese communist party.
Q. You say that Israel can do more to strengthen the bilateral relationship in 'neutral' areas like civilian commerce, tourism and cooperation in agriculture, sciences, technology, research and cultural affairs. Could you elaborate?
There is a lot of criticism in Israel by Israelis that our government is not doing enough to expand civilian trade and commerce with China. I think it should be listened to and I think the Minister for Industry, Trade and Employment can do more to encourage Israeli exporters to China. A lot is being done by China to encourage cultural contacts in Israel. We have the Confucius Center at Tel Aviv University which sponsors Chinese language studies that began last year in four Tel Aviv elementary and high schools. These programs will be expanded. But we can do more on the cultural level in China through cooperation with Chinese universities and institutes in Beijing, Shanghai, Nanjing, Shandong and Harbin which teach Hebrew and Jewish and Israeli studies.
Q. You say that closer Israeli ties with China can benefit American relations with China. How do you see this happening if in the longer term there is a growing rivalry between China and the US?
I don't believe that Israel can alter any fundamental rivalry between China and the US arising over, say, raw materials and energy resources. But Israel, to a great extent, can help to reduce such tensions as a go-between through its influence in the United States. If Israel can change the proportions, this can help to change the atmosphere. I must be diplomatic and cautious here. Each case would have to be evaluated on its merits. But I am not all certain that our National Security Council has given serious thought to planning Israel's China policy. I think our China experts should be invited to sessions of the Council to discuss these matters. Speaking also as an historian, we should be following the trend of things and noting the indicators of China's rising power and America's weakness.
Q. Would you recommend regular collaboration with the Chinese on matters affecting Israel in the United Nations General Assembly and Security Council where China is a permanent member?
Yes, though I am not naïve to believe that China will change its voting behavior in favor of Israel. This is a long process. The Goldstone Report (on Israel's military operations in the Gaza Strip) is a fantastic example. An informal dialogue under the auspices of the INSS or Tel Aviv University Department of Asian History could be organized to discuss and analyze the recommendations of the Report in its ethical and operational implications for future policy action which we could present to our governments. We could also discuss China's problems with its Muslim Uygur population in Xinjjang province. By the mere fact that we are both participants in this process, I think this is a good example of what I have in mind.
There is nothing revolutionary in my approach. But it does call for a certain change or a fresh examination of our relations with China.

Back
Share this