Op Eds & Articles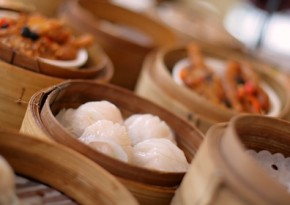 The struggle of Asian micro-entrepreneurs who have built a future in Israel
By: Amandine Desille & Larry Luxner
March 1, 2011
Nearly 25 years ago, Thai immigrant Amaret* landed in Israel on a flight from Bangkok, not speaking a single word of Hebrew. His brother, who was already here, helped Amaret secure a work permit and landed him his first job: making armor for Israeli tanks at a factory in Netanya.
After that, he became a driver for the newly opened Thai Embassy, and eventually found employment at a Japanese restaurant in Rehovot.
Today, Amaret runs Pinay Namaste, an Internet café near the old Central Bus Station in Tel Aviv.
"When I arrived in Israel, I knew nothing about the country," he told us. "Israel was very different back then. For instance, I remember that the weekends were very calm. There was no bus. Obviously, I could not understand the language. I never took the time to go to ulpan. But I can understand very well, and I also speak a little Hebrew. My wife speaks better than me."
Just a few blocks from Amaret's cybercafé, fronting Neve Shaanan Street, is a little Chinese restaurant run by Zhang Wei, who arrived in 1992. Zhang and his wife had a café in Shanghai; he was in his 40s when he closed it and gambled his future on Israel. Nineteen years later, Zhang remains upbeat about Israel, even though he never learned Hebrew.
"I like it here. We are free," he told us. "If you work hard, you can earn good money. If you're sick or unemployed, the state helps you. Israel is way better socially than China."
Amaret and Zhang are among untold hundreds of thousands of non-Jewish foreign workers in Israel, attracted by the country's open society and lucrative job prospects. Hard numbers are difficult to come by, though in 2000, the United Nations counted some 250,000 migrant workers in Israel, excluding Palestinians. In 2003, the International Federation for Human Rights put the number of migrant workers at 300,000, around 65% of whom were in Israel illegally.
Half of Israel's foreign workers are Asians, with the largest number coming from the Philippines (30,000), Thailand (26,000) and China (20,000). Most of them work in construction, agriculture and domestic services, with the duration of their stay limited to five years.
However, Amaret and Zhang represent a rare phenomenon in the foreign workers community who have actually managed to establish their own enterprises in Israel.
Starting life in Israel
Amaret came in 1986 from his native Lopburi, a city north of Bangkok. Thanks to his brother's help, he was able to circumvent the excessive visa fees charged by intermediary employment agencies. He spent four years working in the Netanya armor factory, then moved to Tel Aviv, where he worked in another factory in Petah Tikva that supplied bus companies. When Thailand opened an embassy in Tel Aviv, he was eventually hired as a driver.
"I worked there four years," he recalled. "Then a friend of mine opened a small Japanese restaurant in Rehovot and asked me to be his partner. I accepted and we worked together for a year and a half. Unfortunately, we weren't making enough money, so we closed the place."
Following this first failed attempt to build a business, Amaret worked in several more restaurants before opening his own cybercafé five years ago. "At the beginning, the factories were arranging the visa," he said. "I met my wife in Netanya in 1988. She is from the Philippines. We got married and we now have three children. I therefore earned the right to benefit from permanent residence in Israel."
Amaret, who had only a high-school education upon his arrival, signed up for computer classes in order to improve his skills.
"For two months, I attended a class, twice a week, working with computer and software. I had no plans on using it to open a business at that time. I just liked IT and wanted to learn. It later became useful."
Lack of fluency in Hebrew doesn't seem to be a barrier for this hard-working entrepreneur, since most of his customers are Filipino, Indian, Eritrean or Nepalese.
Rooted in Israel
Asked if he belonged to any kind of association or community network, Amaret said: "Thai people do not have facilities or associations in Israel. They work mostly in agriculture, and are spread throughout the moshavim. Thais in the city mostly work in restaurants and they hardly ever get a day off.** On the other hand, the Filipinos usually get together on Shabbat and are involved in church activities. They are better organized."
Amaret's family is clearly rooted in Israel, even though neither he nor his wife grew up in the Jewish state.
"I feel at home here. Our three daughters are Israeli. The oldest is 17, and she'll soon start her army service," Amaret said, noting that he still sends money to his aging father in Thailand — the last family link to his native country. "Sometimes, we go on holidays to Thailand and the Philippines, but after a few days, I'm bored. I don't know what to do there."
Unlike Amaret, restaurant owner Zhang maintains close ties with the land of his birth. Zhang's daughter and sister live in Shanghai, as well as his 90-year-old mother to whom he sends money from time to time. But his life is in Tel Aviv, with his wife and her two children.
It wasn't always a comfortable life, however.
"When I arrived in 1992, I worked at a factory in Haifa. My boss was Taiwanese; he was thrilled to have someone to speak Chinese with," recalled Zhang. "He arranged a small room for me. The second year, my sister came with my little daughter, and we moved to Qiryat Shemona."
Working as a cook there, Zhang struggled to support his entire family and pay rent on the 30-square-meter flat. He had no car back then, and he recalls carrying his daughter to school on his back. After a year and a half, someone opened an Asian restaurant in Tiberias.
"He heard there was a Chinese man cooking in Qiryat Shemona, so he came and offered me a position in his new restaurant. I accepted. Every day, I was going and coming back. After a year, the place was not profitable, so he closed down."
For awhile, Zhang was jobless. But one day, a representative of the Israel-China Friendship Committee met with him and his family.
"He explained that because my wife's father was Jewish, she had the right to obtain citizenship and that we could benefit from the process. We never realized it was possible. None of us could speak Hebrew, so we didn't understand any of these issues. My boss had always arranged the visa for me."
But even with Social Security payments after the restaurant went out of business, it wasn't enough to live on, so Zhang sent his sister and daughter back to Shanghai. Eventually, he found employment as an agent recruiting other Chinese laborers to come to Israel; he also worked at Asian restaurants in Jerusalem and Beersheva.
After opening his own Chinese snack shop in Qiryat Shemona and an eatery in Netanya, he inaugurated his current restaurant on Neve Shaanan Street nearly four years ago. Zhang doesn't speak Hebrew "except for the vocabulary of the kitchen," he said. "I know the names of ingredients and things like that."
That's why Zhang always needs intermediaries — like the daughter he sent back to China, who eventually returned to Israel, grew up there and now speaks fluent Hebrew. He also has help from his second wife, who he employs, and her two children.
"I would say 80% of my customers are Chinese, and the rest other Asian immigrants and a few Israelis," he said.
Even though his business is going well, Zhang has numerous expenses, including rent, and has trouble scraping enough money together to send to his family in China. Yet he has no plans on returning, because the truth is that he's very happy with his life in Tel Aviv.
"I feel like a Chinese who became a bit Israeli," he explains. "In general, I have a good relationship with Israelis. Sometimes they eat and leave without paying, but this is rare. There are bad customers everywhere."
*Amaret declined to have his last name published for this story.
** They get a day off, but not necessarily Shabbat, which explains why they can't meet together on the same day.

Back
Share this