EVENTS
PAST EVENTS
2013 – 2014 Fellowship Graduation Dinner
Date May 26, 2014
Location
Dan Panorama Hotel, Jerusalem
On May 26th, 2014, an audience that included government officials and business leaders gathered in Jerusalem to attend the graduation dinner of the 2013-14 Israel-Asia Leaders Fellows.
The dinner highlighted the accomplishments of a diverse group of fellows from China, Israel, India, Japan, and South Korea who spent the last eight months studying in Israel, while developing leadership and professional skills, meeting key figures in Israeli society, and building their own individual fellowship projects to promote Israel-Asia relations.
At the ceremony, current and former fellows presented some of the ventures they have developed between Israel and Asia in the fields of mobile, cybersecurity, and commercial and government relations.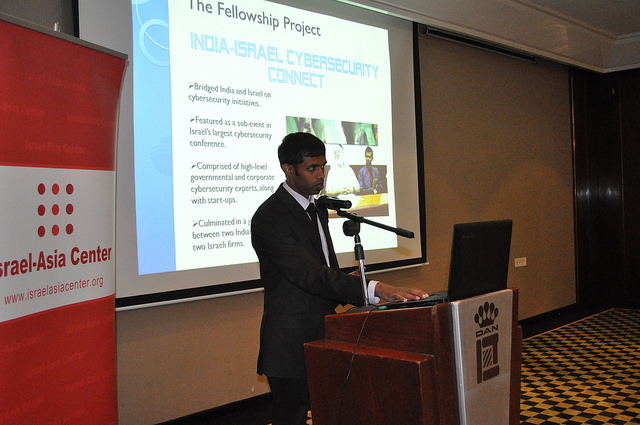 Graduating fellow from China, Li Huiruo, who, during the fellowship, was recruited to the founding board of Israel Research Center of the Sichuan Academy of Social Sciences, presented the government and commercial initiatives she has been developing as part of the new center in Chengdu. Thanking the guests for their "faith in us young generation", Li talked about how over the past year, she had been "transformed from a foreign student who boldly chose [to study] Hebrew to playing a leading role in this exciting, high-level government-commercial initiative."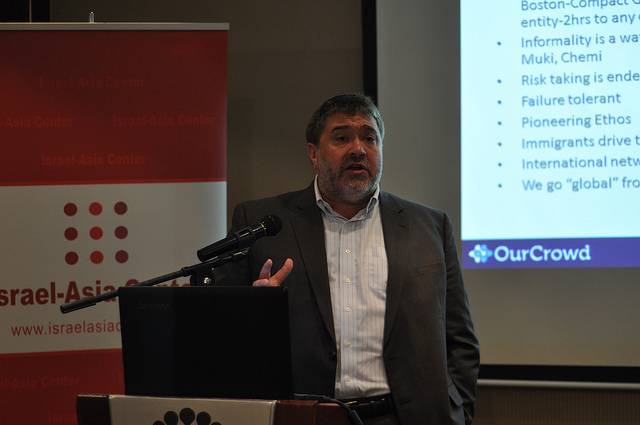 The dinner featured a keynote speech by Jon Medved, Founder and CEO of OurCrowd and one of Israel's leading venture capitalists. Medved asserted that the Israel-Asia Leaders Fellowship "is the most cutting edge, the most important initiative…" and that Israel and Asia are on the verge of a golden age of business cooperation.
"What's interesting about this project here [at the Israel-Asia Center] is that ultimately these partnerships are going to be driven by people, and when you look at what the…fellows have been able to achieve – whether it's creating these incredible joint ventures, or cyber summits or incredible start-ups solving world problems – just think what's going to happen when there's 50 of you, and 100 of you, and hundreds of you."