EVENTS
PAST EVENTS
2016-17 Israel-Asia Leaders Fellowship: Concluding Event
Date May 21, 2017
Location
Tel Aviv | Israel
Media Coverage
June 12, 2017 - Washington Diplomat
On May 21, 2017, the Israel-Asia Center held an event and cocktail reception to mark the conclusion of the 2016-17 Israel-Asia Leaders Fellowship.
The Israel-Asia Leaders Fellowship is an 8-month program of the Israel-Asia Center, focused on building future leaders in Israel-Asia relations.
The 2016-17 Israel-Asia Leaders Fellows were Guodong Ge (China), Peter Jiang (China), Saurabh Sharma (India), Andrea Lee (Taiwan), Phung Thu Banh (Vietnam), Gabriel Elmaleh (Japan), Won Dong Lee (South Korea), Alon Rasooly (Israel), Daniel Grunstein (Israel), Asher Lim (Singapore) and Parasol Foundation Israel-Asia Tiger Cubs Fellow, Linh Ha from Vietnam.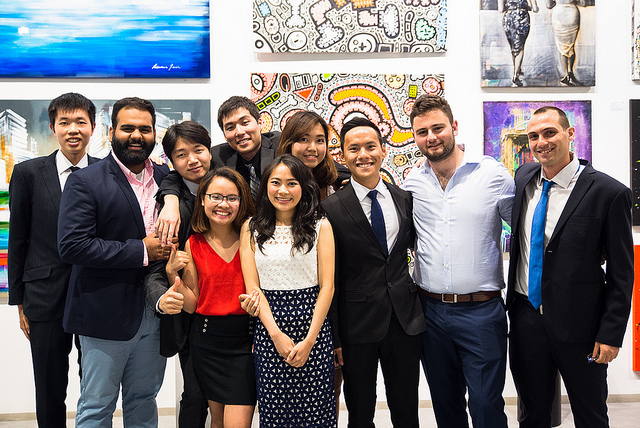 Keynote speaker at the event was Ambassador Mark Sofer,  Deputy Director-General, Asia and the Pacific, at the Ministry of Foreign Affairs & Israel's Former Ambassador to India.
"Israel owes you a debt of thanks" for bringing Asian students to the Jewish state and investing in the country's growing relationship with some of the world's leading economies," he said.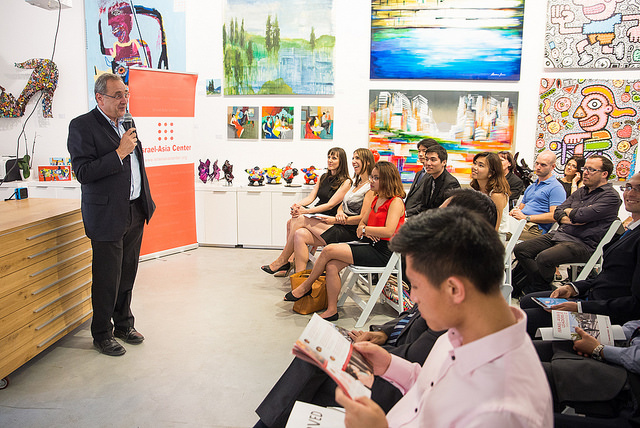 Israel-Asia Center Founder & Executive Director, Rebecca Zeffert, noted that after 6 years of running the prorgam, seventy-five percent of the program alumni are now directly engaged in impacting Israel-Asia relations in their respective fields.
Also speaking at the event was Israel-Asia Leaders Fellowship alum, Holo Zheng. Holo established Techcode Tel Aviv – a Chinese accelerator helping Israeli start-ups enter the China market. Techcode was opened by China's Vice Premier, Liu Yandong, on her visit to Israel in 2016.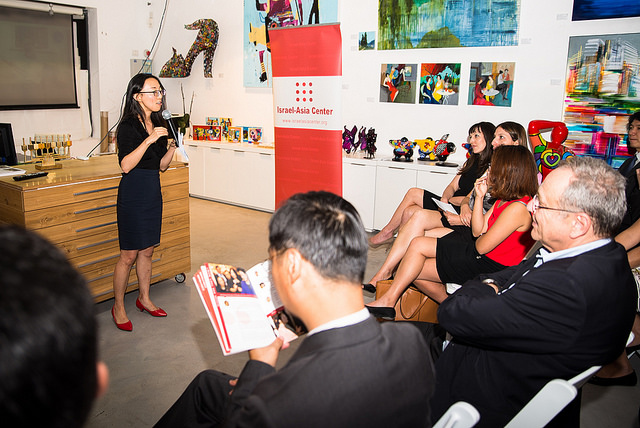 The event was held at Art Market in Tel Aviv and sponsored by Bruno Art Group.