EVENTS
PAST EVENTS
NextGen: Israel-Asia – The Asian millennials changing the face of Israel's future with Asia
Date June 8, 2017
On June 8, the Israel-Asia Center held a cocktail reception and interactive panel discussion, 'NextGen Asia: The Asian Millennials Changing the face of Israel's Future With Asia.'
The panel featured alumni of the Israel-Asia Center's Israel-Asia Leaders Fellowship, each of whom are developing new channels of cooperation between Israel and their respective countries.
Panelists included Holo Zheng (Manager, Techcode Tel Aviv – China's first accelerator in Israel), Huiruo Li (Co-Founder, China Israel Exchange), Jianfei Zhu (Senior Investment Manager, GP Capital), and Lee Jae Eun (Press Officer at the Embassy of Israel in Seoul and author of Color Me Israel).
Moderating the panel was Sujata Thomas, Chief of Content & Production at Ecosystem.tv Global, and former Editorial Producer of Fareed Zakaria GPS at CNN.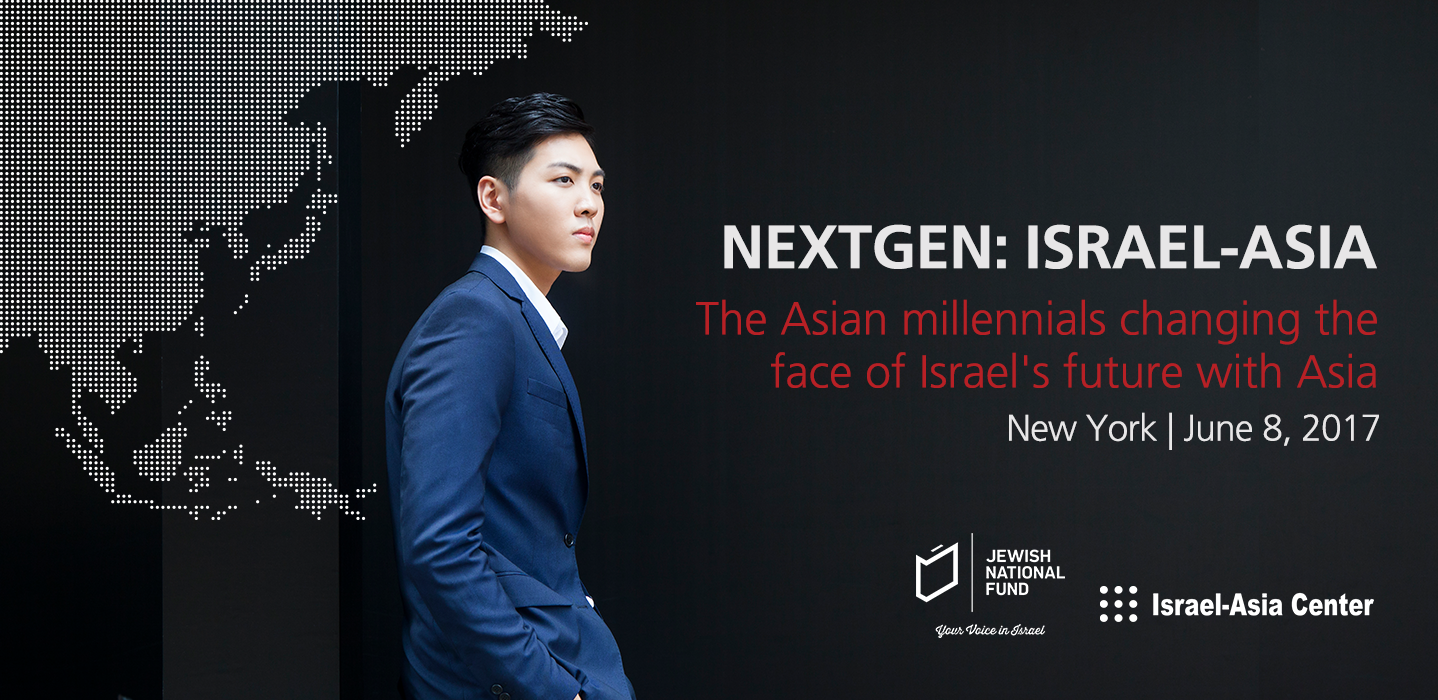 The event, held at JNF House, was sponsored by The Arc Companies.


The Israel-Asia Leaders Fellowship is a unique 8-month leadership prorgam in Israel, focused on building future leaders in Israel-Asia relations. Alumni of the Israel-Asia Leaders Fellowship are actively engaged in impacting Israel-Asia relations across the fields of government, business, innovation & technology, arts & culture, education and media.