EVENTS
PAST EVENTS
Xi's vision for China's global future – and what it means for Israel
Date December 24, 2017
Location
Tel Aviv Stock Exchange
Media Coverage
-
December 25, 2017 - The Times of Israel
December 27, 2017 - The Times of Israel - Chinese Edition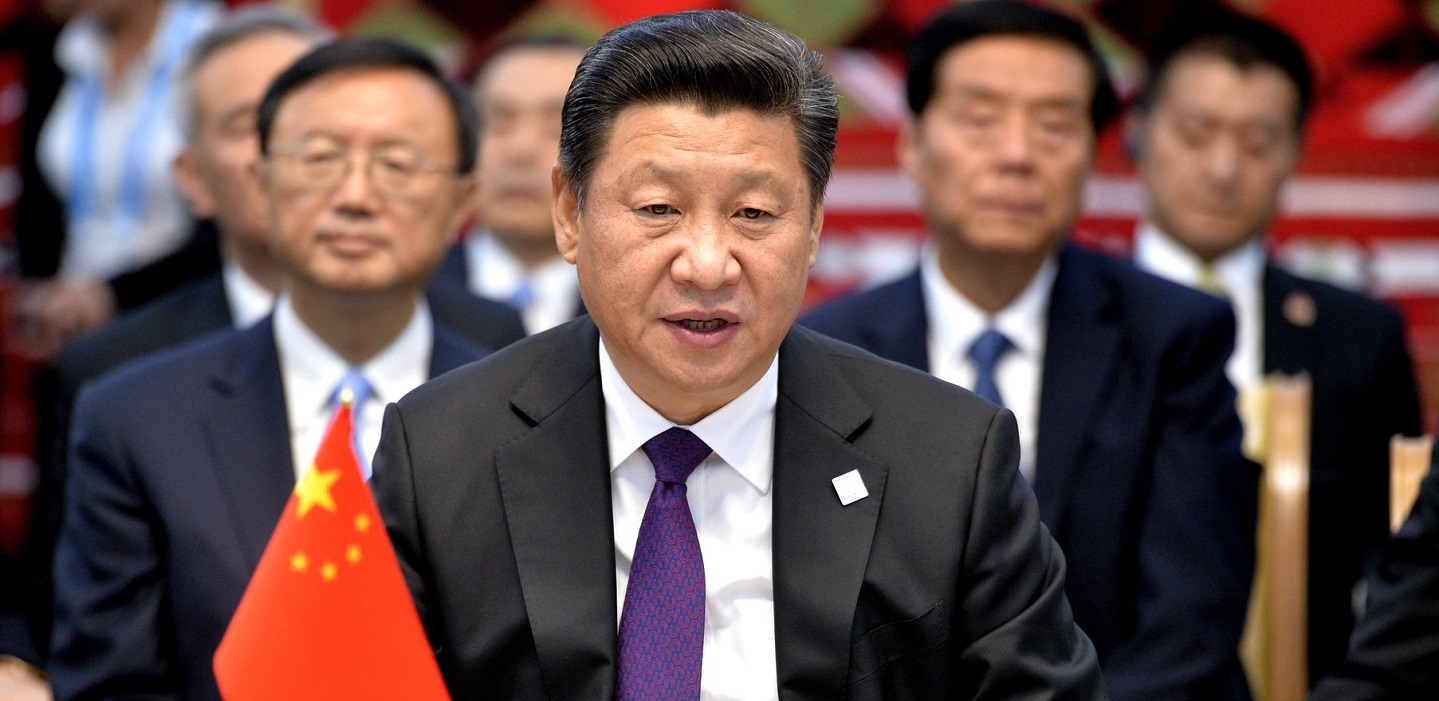 In October, 2017, the Chinese Communist Party leadership gathered for the 19th Party Congress – the country's most important event, occurring every five years. What emerged from the Congress were not just a new Central Committee, Politburo, and Standing Committee of the Politburo (SCPB) – the most powerful organ in the world's most populous nation – but a blueprint for China's economic development and transformation as a global leader by 2050, a roadmap to "make China great again", and a clear message: That President Xi is China's most powerful leader since Chairman Mao Zedong.
At this joint event, run by the Israel-Asia Center and the Chinese Media Center, panelists explored in greater depth the outcomes of the Chinese Communist Party National Congress and its significance to the global economy: the "grim challenges" cited by President Xi that China is current grappling with, China's economic reforms, the increasingly dominant role President Xi Jinping – and China – is playing on the global stage, and what this all means for Israel. Will this mean a China that will play a more assertive role in the Middle East? What will be the impact on the Israeli economy in this 'era of Xi Jinping thought'?
Speakers:
Mr. Huang Shan – Deputy Managing Editor – Caixin Media Group (joining via video call)
Mr. Roi Feder – Manager Director, Israel – APCO Worldwide
Mr. Alexander Pevzner – Founding Director – Chinese Media Center
Moderator:
Mr. Michael Arnold – Israel Bureau Chief – Bloomberg News
In partnership with the Chinese Media Center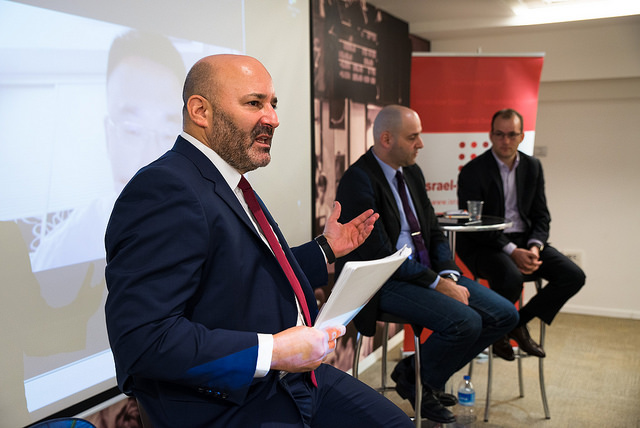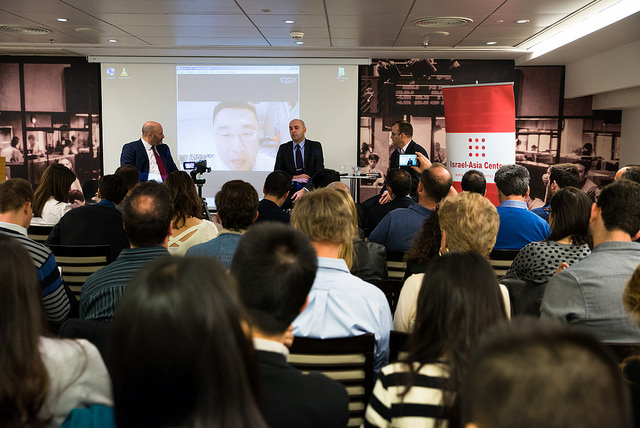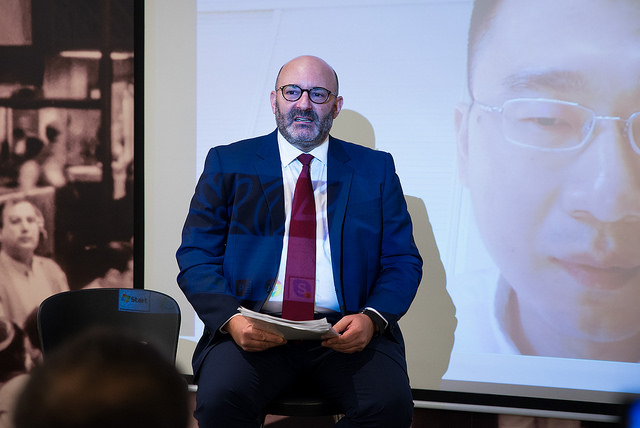 View more photos from the event
About the speakers: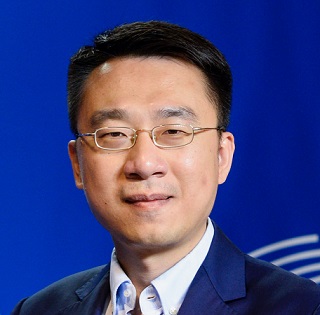 Mr. Huang Shan is Deputy Managing Editor and Editorial Board Member of Beijing-based media group, Caixin Media, overseeing Caixin's foreign desk and branding efforts. Mr. Huang previously served as international editor of Caijing Magazine from 2005 to 2009. In November 2009, he followed Ms. Hu Shuli, then editor-in-chief of  Caijing Magazine, to found Caixin Media. He served as Caijing's U.S. correspondent in 2008. Prior to joining the Beijing office of Caijing, Mr. Huang was Caijing's Hong Kong correspondent in 2005 and editor of the Singtao Daily in New York City in 2004. Mr. Huang is frequently consulted by visiting foreign individuals and institutions, foreign missions and commerce chambers of commerce. In 2017, Mr. Huang was invited by the European Commission to participate in its prestigious EUVP program. Mr. Huang is a recipient of the Notre Dame Presidential Fellowship, the highest honor granted by Notre Dame.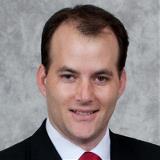 Mr. Roi Feder is Managing Director of APCO Worldwide in Israel. He leads the services-to-governments, healthcare, technology, financial services and energy practices in Israel and manages several business development initiatives for APCO's global operations in the fields of innovation, financial services, energy, and political risk management. Having worked with several of China's leading corporations, he has developed an expertise in supporting Chinese corporations with their global positioning and M&A strategies. Additionally, he is the senior advisor to the Government of Israel's 'China-India-Japan Fund' program and has managed its 'Shavit China' initiative, helping Israeli companies from an array of industries enter the Chinese, Indian, and Japanese markets. Mr. Feder also sits on the board of the Eilat Eilot Renewable Energy Conference steering committee.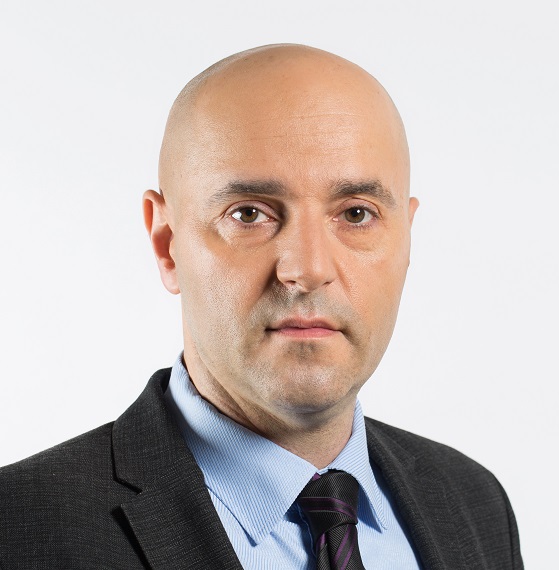 Mr. Alexander Pevzner is Founding Director of the Chinese Media Center (CMC),at the School of Media Studies, the College of Management Academic Studies, Rishon LeZion, Israel. The Chinese Media Center (CMC) engages the media in China in a systematic and professional way, delivering Israel's voice, in Chinese, to key opinion leaders in China. The Chinese Media Center is an also educational tool for students, providing the current generation of future leaders with the practical tools and skills that will prepare them for actual work with China.  Mr. Pevzner is a senior advisor to the Silk Road Group and an expert at the Center for the Study of International Problems of the People's Daily. He previously served as Director of China Affairs at The Israel Project, and was a staff reporter at Dow Jones Newswiresin Taiwan. He regularly publishes in leading Chinese news media publications, and also attended the 19th Congress of the Communist Party of China in October 2017 as a guest of the Chinese government.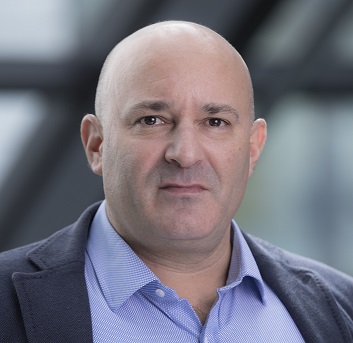 Mr. Michael Arnold is Israel Bureau Chief for Bloomberg News, managing a team of journalists covering economic, financial and political news from Israel and the Palestinian territories. Before moving to Israel in April 2016, Michael covered economics and markets in Asia for nearly a decade for The Wall Street Journal and Dow Jones Newswires. He previously worked in Israel from 1996-2000, primarily as an editor and features writer at The Jerusalem Post, and as managing editor of the JTA wire service in New York from 2000-2007. A Boston native, Michael has a B.A. in government from Harvard and a Master's of Journalism from UC Berkeley.