Israel-Asia Leaders Fellow brings China's She Loves Tech to Israel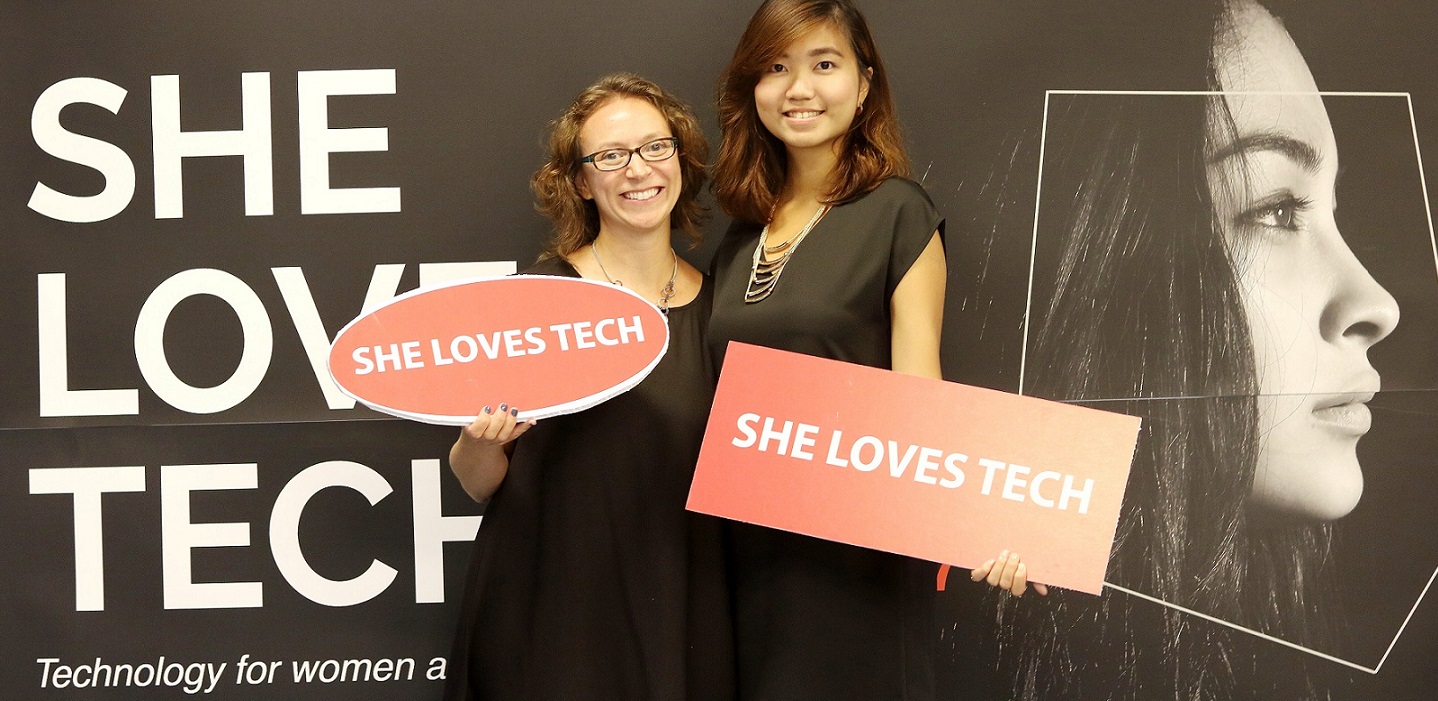 China's She Loves Tech has been launched in Israel by 2016-17 Israel-Asia Leaders Fellow, Andrea Lee.
Launched at an event in Tel Aviv in July 2017, She Loves Tech emerged from Lean In China, as the first global women-impact startup competition and conference series with a focus on the China market.The goal is provide a platform for international and Chinese tech companies, investors, entrepreneurs, start-ups and consumers, to promote tech for women and women in tech.

According to Andrea, the background of She Loves Tech lies in the 'She Economy', referring to the rising economic power of modern women in spending and financial management around world. Women consumers now account for more than 70 percent of $18 trillion in global consumer spending.
"Here in Israel, She Loves Tech would like to be the platform for women-impact start-ups to open their doors to the China market, bridge the business gaps between Israel and China, and – most importantly – to help acquire resources and relevant social capital for them to expand their business there."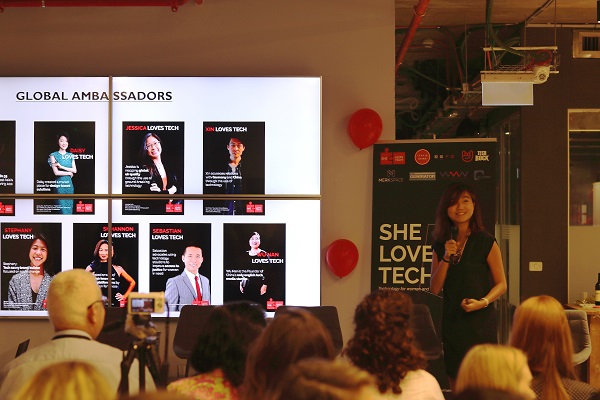 In China, the country's female economy will grow from $1.3 trillion in 2010 to $4 trillion in 2020, which is paving the way for woman-impact startups. The country is also seeing an increase in women in director positions.  Eighty percent of Chinese VCs have at least one female partner (compared with 50 percent in the U.S.), while 55 percent of new internet companies in China are founded by women.
In addition to Israel, She Loves Tech has also been launched in Hong Kong, Singapore, Indonesia, Pakistan, Canada and Germany.
Andrea explains, "It goes back to the concept of 'start-up nation + scale up nation'.  She Loves Tech is following the 'One Belt One Road' initiative, holding international rounds of the competition in strategic cities along the map of 'One Belt One Road', with the aim of bringing top entrepreneurs and cutting edge technology to China.
Although Andrea is originally from Taiwan, she believes that this provides her with the advantage of being able to easily understand the China market while also developing business opportunities with a Western mindset.
Andrea was a fellow on the Israel-Asia Center's Israel-Asia Leaders Fellowship – from 2016 to 2017 – and is currently studying for her M.B.A at the Sofaer International M.B.A program at Tel Aviv University.
The Israel-Asia Leaders Fellowship is an 8-month program focused on building future leaders in Israel-Asia relations. Like Andrea, seventy-five percent of the program's alumni continue to be engaged in impacting Israel-Asia relations in their professional fields after the program.
The Israeli finalists of the She Loves Tech Israel competition were judged by a panel at an event on August 30, 2017, and the winners were flown to Beijing in September 2017, where they went on to  the global finals.
Watch TV interview with Andrea Lee on i24 News: