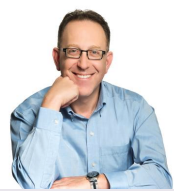 Board of Directors

Daniel Green
Board Director

Daniel Green is a senior member of Yigal Arnon & Co.'s Technology and Transactional Intellectual Property Practice Group, and is the co-head of the firm's China Practice Group.
Daniel represents emerging and established companies in the life sciences, pharmaceutical, medical device, information technology, e-commerce, cleantech and defense industries, and works extensively with Israel's leading Technology Transfer Organizations at universities and medical centers. He represents some of Israel's most dynamic technology start-ups, as well as some of the world's leading technology companies engaged in collaborations with and acquisitions of Israel's most promising companies.
Daniel has extensive experience representing clients engaged in diverse commercial transactions, particularly with structuring, negotiating and documenting complex licensing, development and technology transfer arrangements, clinical trial agreements, OEM, manufacturing and other distribution, supply and franchise arrangements, international collaborations and joint ventures, and Internet and e-commerce agreements. He is also an expert in legal issues related to Israel's R&D Law and the Israel Innovation Authority (formerly the Office of the Chief Scientist), and advises on intellectual property aspects in M&A transactions.
Daniel speaks regularly about intellectual property and licensing transactions, and all aspects of Israel's innovation ecosystem. He has lectured at the Law School at the Hebrew University in Jerusalem and at the University's inter-disciplinary BioDesign Program. He also speaks regularly about these matters to visiting fellows, scholars and business people from China, India and East Asia. In addition, Daniel has written on legal and practical aspects of intellectual property, medtech and transactional issues.
Daniel joined the firm as a lawyer in 2003 and became a partner in 2012. Prior to joining Yigal Arnon & Co., Daniel practiced law in Toronto, Canada for several years with the firm of Cassels Brock & Blackwell LLP.