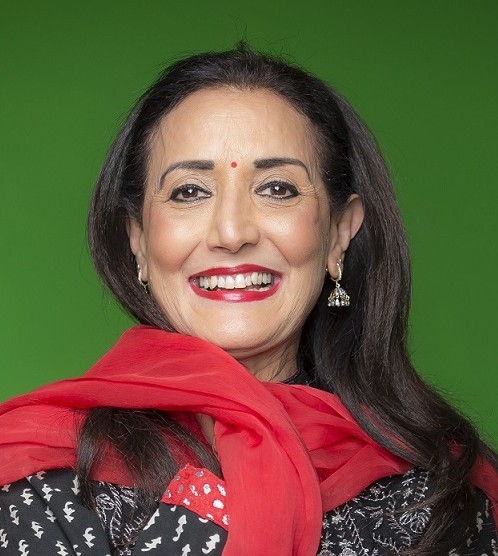 Advisory Council

Reena Pushkarna
Advisory Council Member
Reena Pushkarna is a celebrity chef, restaurateur, business entrepreneur, and a key figure in the Israel-India business and cultural arena.
Born in New Delhi to a Jewish Iraqi-born mother and an Indian father, at the age of 16, she married Vinod Pushkarna, a captain in the Merchant Navy. Reena sailed with him for nine years, during which she learned to cook from the chefs she met on the ships.  In 1983, the couple and their two children emigrated to Israel.
Ms. Pushkarna has since opened Indian restaurants across Israel under the Tandoori/Kohinoor chain, and later led her family business to open Israeli restaurants in Singapore and Macau – connecting people across Israel and Asia to one another through food. She also produced a line of kosher frozen Indian food to supermarkets in Europe, Canada and the U.S., and has also appeared as a celebrity chef on a number of Israeli TV channels.
Ms. Pushkarna was the India consultant for the Marina Bay Sands senior management, assisting them in establishing their Indian offices in New Delhi, Mumbai and Bangalore, and also in organizing the Zee Cine Awards show at The Marina Bay Sands Singapore and The Venetian Macao.
In 2003, she joined Prime Minister Ariel Sharon's delegation to India, and joined Prime Minister Benjamin Netanyahu's visit to India in January 2018. She was also involved in Prime Minister Modi's visit to Israel in July 2017, during which, she hosted a meal for PM Modi at the home of PM Netanyahu.
Over the years, Ms. Pushkarna has hosted the likes of Zubin Mehta (music director of the Israeli Philharmonic Orchestra), actress Sophia Loren, Prime Minister Yitzhak Rabin, and President Shimon Peres. Her restaurant in Tel Aviv, Tandoori, was also the setting for some of the peace talks between the Israelis and Palestinians, facilitated by Norway in 1993.
Recently, she has been playing a key role in facilitating and enabling Bollywood productions in Israel. In 2004, she was recognized for her contribution of Indian culture to Israel by the Israel-Asia Chamber of Commerce. She is the Honorary President of the Central Board of Indian Jewish Organizations of Israel, an Executive Board Member of the Indo – Israel Friendship Association, and the convener of the Israel Chapter of the Overseas Friends of the BJP (Bharatiya Janta Party). She is also involved in several women's leadership initiatives.
In addition to Hebrew and English, Ms. Pushkarna speaks Hindi, Punjabi, Marathi and Gujarati.