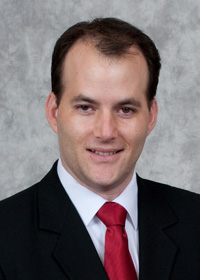 Board of Directors

Roi Feder
Board Director

Roi Feder, is the managing director of APCO Worldwide's operations in Israel, one of the world's leading Business Diplomacy firms.
Mr. Feder helps clients to navigate one of the world's most diverse business hubs and complex political environments. He leads the services-to-governments, healthcare, technology, financial services and energy practices in Israel and manages several business development initiatives for APCO's global operations in the fields of innovation, financial services, energy, and political risk management. Mr. Feder's clients include some of the world's leading corporations.
Mr. Feder has served as the senior advisor to the Government of Israel's "China-India-Japan Fund" and has managed the Israel Export Institute "Shavit China" initiative, helping the government's effort to support Israeli companies from an array of industries enter the Chinese, Indian, and Japanese markets. Having worked with several of China's leading corporations, he has developed an expertise in supporting Chinese corporations with their global positioning and M&A strategies.
Mr. Feder is a guest lecturer on Israel-China affairs at The Hebrew University of Jerusalem, Bar Ilan University, and the Institute for National Security Studies. He has provided briefings to Israel's senior diplomats at Israeli Ministry of Foreign Affairs and serves as a commentator on Israeli national television.
Mr. Feder holds a Master of Arts in Public Policy from the Tel Aviv University School of Government. He earned his Bachelor of Arts in International Relations and East Asian Studies from the Hebrew University in Jerusalem. Mr. Feder is fluent in English and Hebrew, and has basic competency in Mandarin Chinese.