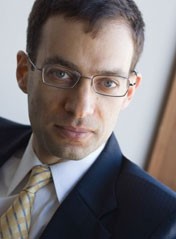 Seth Kaplan
nothing
Seth D. Kaplan is a business consultant to companies in developing countries as well as a foreign policy analyst.
He is the author of Fixing Fragile States: A New Paradigm for Development and Betrayal: Politics, Power, and Prosperity, and his articles on countries as varied as the Democratic Republic of Congo, Bolivia, and China have appeared in the Washington Quarterly, the New York Times, the International Herald Tribune, the Wall Street Journal, The Jerusalem Post, and China Business Review.
He is currently the Director of State Building Initiatives for the Kiel Institute's Global Economic Symposium.
Seth has also lectured on state building and development at conferences and universities around the globe, including: the Global Economic Symposium (GES) in Kiel and Istanbul, the Society for International Development in Amsterdam and New York City, the World Bank in Washington, the Chinese Academy of Social Sciences in Beijing, the Overseas Development Institute in London, Clingendael in The Hague, the Aga Khan Foundation in Ottawa, the United States Institute of Peace in Washington, and the University of Oxford.Â
A Wharton MBA, Seth has worked with large multinational corporations, including Procter & Gamble and Compaq Computers. He was also the founder and CEO of China College Management, Inc., through which he developed a chain of proprietary universities in east China.
Seth is currently the chairman of Alpha International Consulting, Ltd. He has lived and worked in Nigeria, Turkey, Japan, China, Taiwan, Israel, France, and the United States.